Welcome to
Holy Spirit Catholic School
With Christ as our model, the mission of Holy Spirit Catholic School is to help our students to become self-disciplined, independent, lifelong learners who integrate the Gospel message into their lives in order that they may live fully in the rapidly changing, complex society. The students, staff, administration and parish of Holy Spirit wish to welcome you to our school. We hope you enjoy exploring our educational and community experiences with us. We invite you to feel at home in the many programs and activities at Holy Spirit School.



IMPORTANT

CURRRICULUM NIGHT -- Date Change: Wednesday, September 12
Time Change: 5:30pm-6:00pm -- Grades 1-4 Meet in Classrooms
6:00pm - 6:30pm -- ALL Parents Meeting in Gym
6:30pm - 7:00pm -- Grades 5-8 Meet in Gym
This meeting is MANDATORY for at least one parent of each school family to attend.
PARENTS ONLY -- No Childcare will be Available

Play Like a Champion Class for Parents--
Wednesday, September 12 from 7:00pm to 8:00pm
Holy Spirit School in the Parish Hall

Spanish manuals will be available and our instructor is fluent in Spanish, but the program is presented in English.
We apologize, but Holy Spirit School is NOT accepting new registrations for
2018-2019 school year at this time.



Visit www.Virtus.org to schedule your Protecting God's Children session

NOW, you can LIKE us on Facebook! Visit Holy Spirit Catholic School.

Holy Spirit School's Wellness Policy is posted here

2018-2019 School Calendar is posted here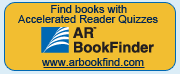 AR Book Finder
Need to know if your book has an AR Quiz or find its level?


Is your snack a "Smart Snack"? Use this calculator to find out for sure.



Annual Fund Drive

Click below to make a donation via PayPal.

Quick Links

Homework Hotline

Current Lunch Calendar

STEP Orders-On-line
Preschool

Annual Fund

Box Tops for Education

Holy Spirit Catholic School
General Information
Annual Notice of AHERA Activities

Plan to Inform
As of October 31, 2017,
Holy Spirit School has 265 students enrolled in Kindergarten through Grade 8 and 24 students enrolled in preschool.