Welcome to
Holy Spirit Catholic School
With Christ as our model, the mission of Holy Spirit Catholic School is to help our students to become self-disciplined, independent, lifelong learners who integrate the Gospel message into their lives in order that they may live fully in the rapidly changing, complex society. The students, staff, administration and parish of Holy Spirit wish to welcome you to our school. We hope you enjoy exploring our educational and community experiences with us. We invite you to feel at home in the many programs and activities at Holy Spirit School.



NEWS YOU NEED TO KNOW!

SECRET SANTA SHOP IS OPEN ALL WEEK
8:15AM TO 3:15PM
Secret Santa Shopper's Form -- Click here to download and print
SECRET SANTA HELPERS ARE NEEDED ALL WEEK!

K, 1 & 2 Christmas Program
Thursday, December 13 -- 7:00pm in the Gym

SAVE THE DATE: Kindergarten Open House -- Wednesday, January 23, 2019 -- for parents interested in enrolling their children in KINDERGARTEN at Holy Spirit School for the 2019-2020 School year. This is ONLY for KINDERGARTEN.

FUNDRAISERS - MIDDLE SCHOOL FIELD TRIPS
2019 SAVEAROUND BOOKS - Purchase or order a Coupon Book from any Holy Spirit School Middle School student. Coupons are valid through the end of 2019. You can also order a copy on-line at:
www.SupportOurGroups.com/GN/244773. Coupon books are $25 each and students receive $12.50 credit for each one they sell.

Yankee Candle - Candles, accessories and more! Visit www.yankeecandlefundraising.com and enter Group Number 990075239. Students receive credit of 40% of the purchase price toward their field trip expenses. Website remains open for orders through December 2018.

SPORTS & ATHLETICS UPDATE:


UNIFORMS:
Uniform Exchange -- Gym -- December 13, 2018



Visit www.Virtus.org to schedule your Protecting God's Children session

NOW, you can LIKE us on Facebook! Visit Holy Spirit Catholic School.

Holy Spirit School's Wellness Policy is posted here

2018-2019 School Calendar is posted here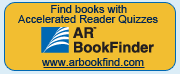 AR Book Finder
Need to know if your book has an AR Quiz or find its level?


Is your snack a "Smart Snack"? Use this calculator to find out for sure.



Annual Fund Drive

Click below to make a donation via PayPal.

Quick Links

Homework Hotline

Current Lunch Calendar

STEP Orders-On-line
Preschool

Annual Fund

Box Tops for Education

Holy Spirit Catholic School
General Information
Annual Notice of AHERA Activities

Plan to Inform
As of October 31, 2017,
Holy Spirit School has 265 students enrolled in Kindergarten through Grade 8 and 24 students enrolled in preschool.